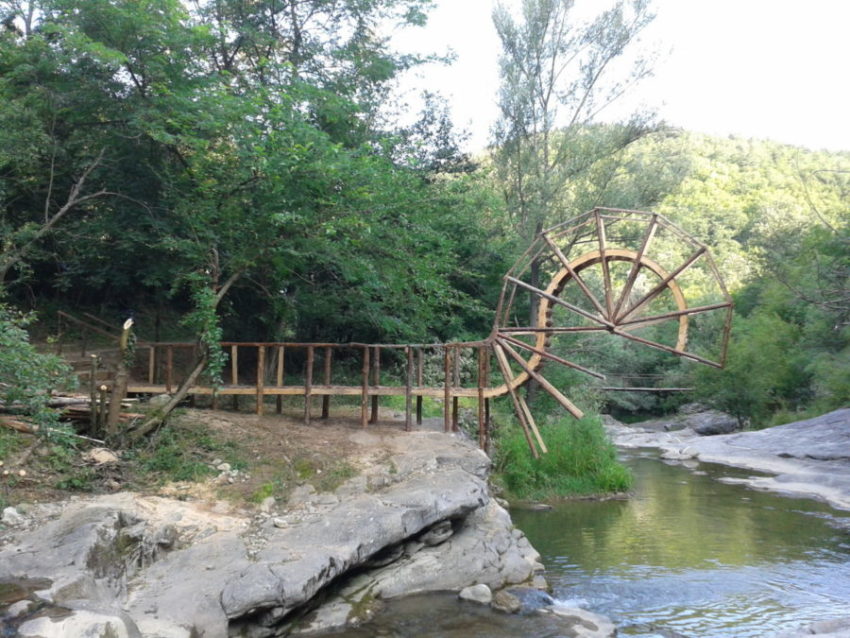 2013 wood, 430 x 1400 x 100 cm. Duppini Art Group Art-Nature Symposium, Gabrovtsi, Bulgaria.
http://www.tanyapreminger.com/portfolio/startled-bridge-2/
A bridge made of wooden bars, It is something not normal. It gets the viewers attention with its unique structure and humor and invites them to rethink their assumptions and previous understandings.In a practical sense it has no use, that's why it arouses other questions, like where is it going after all, and what this bridge connected. Although it does not connect physically between the river banks, it offers a different connection-a connection in another level- it connects reality and fantasy, necessity and freedom, the past and the present.